IMMIGRATION AND RELOCATION LAW UPDATE: NEW TRAVEL RESTRICTIONS INTRODUCED BY THE GOVERNMENT OF TANZANIA UNDER THE LATEST TRAVEL ADVISORY NO.6 OF 3RD MAY, 2021 AMIDST NEWS OF NEW WAVE OF COVID-19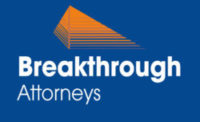 Outlining additional safety hygiene measures taken by the Tanzanian Government to fight against COVID -19
Restatement of measures required to be taken by the foreigners traveling to Tanzania
Measures relating to trucks/vehicles carrying the goods and services in and out of Tanzanian borders
1.0
INTRODUCTION
On 3rd May, 2021 the Government of the United Republic of Tanzania, introduced a new travel advisory restriction on the various safety measures against the increasing global threat to the economy in the country. In joined hands, The Government of the United Republic of Tanzania through the Ministry of Health, Community Development Gender Elderly and Children decided to elevate and enhance prevailing measures especially those with regard to international travel.
We, Breakthrough Attorneys and our experts of the Immigration and Relocation Department having foresight of the challenges, risks and inconvenience that may arise to travelers in and outside Tanzania have prepared this article on the additional measures recently introduced by the Tanzanian Government so as to curb the increasing risk of the spread against the international travelers.
2.0
NEW TRAVEL RESTRICTIONS INTRODUCED BY THE GOVERNMENT OF TANZANIA ARE AS FOLLOWS
Presentation and Control Measures
Authorities at all points of entry are required to ensure that all travelers and staff adhere to the preventive measures such as to include; hand hygiene, use of alcohol hand sanitizers, physical distancing and wearing of face-masks. While in the country, all international travelers should adhere to infection Presentation and Control measures accordingly.
Rapid Testing of Travelers
Travelers on transit in other countries more than 72 hours will be required to be de- tested by rapid test upon arrival in Tanzania. This is to ensure a safe atmosphere to all foreigners arriving in the country as well as ensuring that of the residents is vastly considered, the cost for the Rapid test is 25 USD per traveler.
Traveler's Surveillance Form
All travelers are required to candidly fill in the Traveler's Surveillance Form available online at https: afyamsanrl.moh.go.tz within 24 hours before their arrival to Tanzania. Whereby additionally upon arrival to Tanzania they will be required to present a negative COVID-19 test certificate. The test should be based on Real Time Polymerase Chain Reaction (RT-PCR) using sample collected within 72 hours before arrival to Tanzania.
Health Information Cards
All travelers are to ensure they are provided with health Information cards containing toll free number. Whereas in case they develop any symptoms signs, they will be tested and treated at designated health facilities by the Government at their own cost.
Declaration Forms for Pilot/Captain /Driver
Pilot/Captain /Driver in command of conveyance should, prior to/on arrival submit to Health Authorities at Points of entry dully filled conveyance health declaration forms (Health Part of General Declaration, Maritime Health Declaration and Ground Transport/Vehicles Health Declaration Form). This is to ensure the chances of spread are minimized and safe environment is met during travel routes to the country.
3.0
RULES SET FOR TRANSPORTATION BUSINESSES
Apart from the restrictions on the International travel, the Tanzanian Government also introduced new rules for the transportation business, such as the people who deals with the transport business, their trucks/vehicles carrying goods and services should adhere to the presentation and Control Measures.
These Measures are as follow;
Have only 2 or 3 crew members per vehicle to facilitate smooth border crossing in the region, this helps to reduce the number of people travelling in and out of the borders to combat the spread;
Crew members have to declare their final destinations at all points of entry (POE), and during their journey they are allowed to only stop at locations designated by the Tanzanian Government, the members will be subjected to enhanced screening at Points of Entry and may be quarantined or isolated at designated facilities at their own costs in case they are suspected of COVID-19 infection;
Truck will be decontaminated before it is allowed to continue to its final destinations if driver or crew members are suspected to have COVID-19 or tested COVID-19 positive;
In case crews are quarantined /isolated while on transit, truck owners/operators must make necessary arrangements to back up their crews to endure that the goods are delivered to the intended destination.
All drivers or crew members with negative COVID-19 may randomly be selected for re-testing upon arrival for quality assurance;
 4.0
CONCLUSION
Breakthrough Attorneys believes that the new Travel Advisory restrictions No. 6 is full of hopes which if implemented and religiously followed will make Tanzania a safe place for both citizens and foreigners. We have seen that the government has taken extra measures to fight against the pandemic and we, as the citizens of the Tanzanian should join hands in implementing and follow all the measures for us to live in better place and environment. Let us all join hands in protecting our loved ones and us. Stay Safe. Please note that Tanzanian Government is at your services in case of any medical emergency while in the United Republic of Tanzania; please call Toll Free Health Emergency Number. 199.
Important Notice:
This publication has been prepared for general guidance on matters of interest only, and does not constitute professional advice. You should not act upon the information contained in this publication without obtaining specific professional advice. No representation or warranty (express or implied) is given as to the accuracy or completeness of the information contained in this publication, and, to the extent permitted by law, Breakthrough Attorneys, its members, employees and agents do not accept or assume any liability, responsibility or duty of care for any consequences of you or anyone else acting, or refraining to act, in reliance on the information contained in this publication or for any decision based on it.